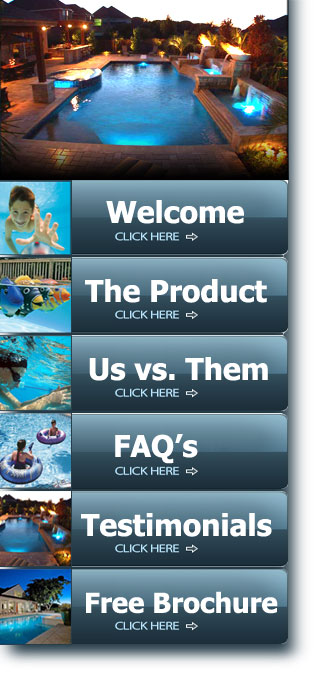 "Watch This Free Video To Discover
The Remarkable New Product That Makes High Quality Chlorine And Automatically Dispenses It Into Your Pool!"







Dear Friend,

Now you can... Enjoy your pool more and spend less time
maintaining it!

You're about to discover an amazing, patented machine,
that will keep your pool sparkling clean -- automatically -- for less
than 10¢ a day!

What's more, a Chlorine Geni...

* SAVES you up to $600 a year on electricity and up to $600 a year on chemicals!
* It can DOUBLE the life of costly pool pumps, heaters and filtering equipment!
* It can DOUBLE the life of your pool surfaces, both under the water and your decking!
* ELIMINATES burning, itchy red eyes!
* ELIMINATES the chlorine smell!
* ELIMINATES green hair!
* ELIMINATES the hassles and wasted time of driving to the store for chemicals!
* KEEPS your pool looking GREAT all year long virtually effortlessly!
* And much much more!

Use the navigation menu on the left for a world class education on pool care! You'll learn what 99% of all pool owners will never know.

Sincerely,

Jim Goodwin, President
The Chlorine Factory
Toll Free 800-951-9937


P. S. Also, feel free to give me a call with any questions you have and I'll be happy to give you the answers.



Want A Free Estimate Now?
Call Toll Free 800-951-9937


Click the Icon Above
To Download Our
Brochure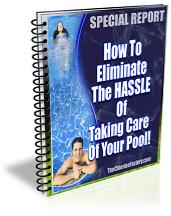 Click the Icon Above
To Download Free Report


Clcik The BBB Logo To Verify